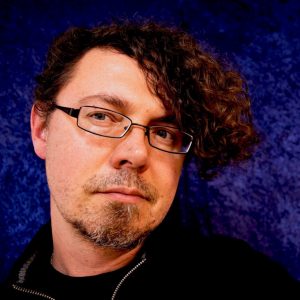 Every artist goes through evolutionary changes in their art practice, and I'm experiencing some of those lately. Over the years I have created a great deal of visual and audio artwork, but only lately have I realized that the audio work I have done should be placed in an art context rather than a musical one.
When I paint, I use the tools of the trade to create visual art. But almost exclusively, I've felt the work I have done in the past with audio to be something residing either in music or cinema-limitations or short-sightedness  I can only attribute to a lack of serious investigation into sound (and indeed, painting, drawing, etc) as part of a larger transmedia art practice.
But now that I'm exploring that option, I feel the nature of my art practice shifting into something both totally unfamiliar and very comfortable. I see my work in painting and photography in a very different light now, and my audio work has a new importance I never really assigned to it before.
And so…the practice changes to incorporate these things. It means I have to revise a good many things-my artist statement, the way I present my work, the way I structure my art studio space and hold shows and events. But these changes are good ones-the alterations one makes to her or his practice should come when they are ready, and this is definitely something that's been a long time in the making, even if it was only subconciously fermenting away.
Stay tuned.