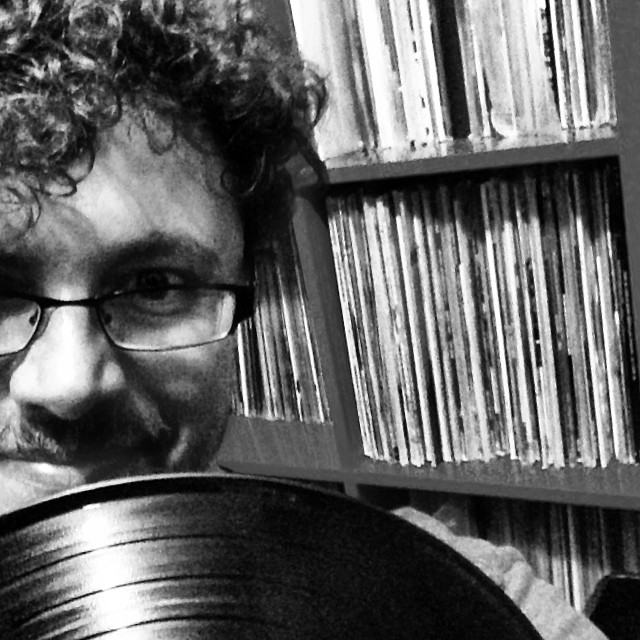 My name is Joe Wallace and I do many things. For a time this site was dedicated exclusively to my work in professional audio, but I've since decided that I would be extremely selective about the work I do in that field and I don't do many outside projects these days–most of my work is concentrated on my own recording work.
I am a full time artist supporting myself with freelance writing projects and commissioned work in film, video, music and other avenues. I'm fortunate to have 100% of my livelihood from creative work and efforts related to it, even when that work is just editing someone's book project, contributing to it, or helping someone publicize it.
I am the curator and owner of StudioLab, an art studio and exhibition space located in the Bridgeport Art Center in Chicago.  As if I weren't busy enough, I am also working on a BFA program at the University of Illinois at Chicago, but I manage to to several art shows a year,  curate shows for others, and release digital books and music. I am also a vinyl record collector and archivist and I've done several vinyl-themed art shows and events featuring vinyl records. I plan many more to come including a video series on YouTube which will foreshadow an installation art event at StudioLab sometime late summer or early 2016.
This site is changing and evolving, hence this splash page and all the vanity pictures you see below. If you need to contact me regarding an art show you would like to be considered for exhibition at StudioLab, please get in touch with me via e-mail at jwallace242@gmail.com. Ditto if you need music for a film project or want to discuss other types of collaboration or creative work.
Thank you for your interest!
Sincerely,
Joe Wallace